Welcome to INCREASE YOUR INCOME, a Free eBook that's part of OVERCOMER FINANCE.
In this book, you'll have the steps to increase your income and live a more abundant life.
Life is hard when you think you don't have options for your life, but in reality, as long as you can imagine it, and is willing to work hard for it, you can make it a reality.
Your financial growth options are:
1. Employee - Become a high earning person with an incredible with an amazing job, staff, and company. Be the best corporate executive you can be.
2. Entrepreneur - Slowly start your own business and brand, so you can grow your income options.
3. Employee-Entrepreneur Hybrid - Go up the corporate ladder while having a business and investment working for you.
All you need is to believe that dreams can come true.
Enjoy your journey to achieve your financial goals.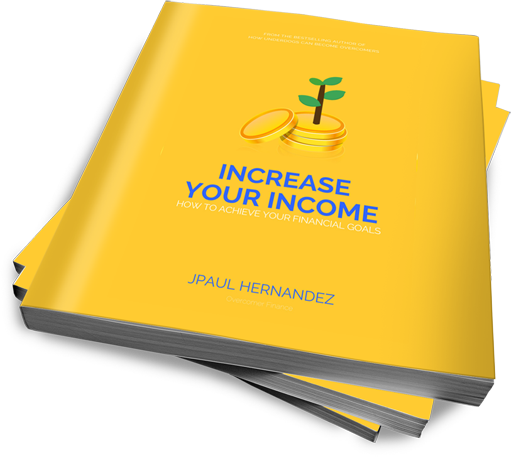 The best is yet to come,
JPaul Hernandez