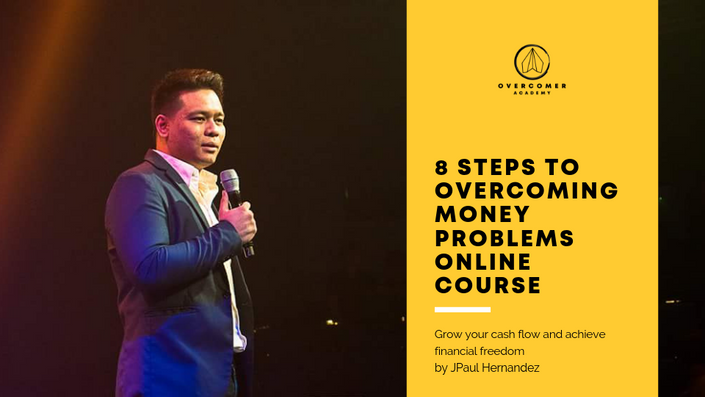 Learn 8 Steps To Overcoming Money Problems Today.
You might be saying, "JPaul, I need to earn extra money now, teach me so I can earn fast." Yes, I want you to make money today, but if you do not transform your money belief system, all the money you may gain may just be lost in the drain in a snap of a finger.
It's something like this, recently I was working out in the gym, and I was moving up the weight of the kettlebell, and I would perform a "jerk relay." I'll hold a kettlebell on each hand, and rest it near my chest, then I would push my body up and press the bells upward with both arms, and hold them over the top of my head with my arms straightened out, I had to do this over and over again.
I was doing this exercise without checking if my form was right, and I rushed into doing something that wasn't familiar to me with a big heavyweight which then caused my left upper shoulder area to freeze up, and I couldn't move it properly for many weeks. It was tremendously painful, I couldn't carry my baby correctly, and I couldn't carry things with my left arm. It was hard.
I didn't plan on getting hurt, but because I did something without preparing for it or learning about it, I was preparing to fail; and the thing with failure is that it creates a ripple effect that lasts for a long time.
It's the same thing with our financial health, we never planned on having financial problems, but somehow it just happened. I'm sure you didn't go walking around saying, "Gee, I can't wait to get into debt with 5% interest that will keep growing until I finish paying for it."
Everywhere you go, you'll see people stressing about needing money to pay consumer debts or other debts that are caused by hospitalization, house mortgage and many more.
I grew up in a world that it's okay to be in debt. I remember my mom's friend who was sharing to us that she's happy that all their debts have been paid off recently, and now they can borrow money again to do more things in life. As a teenager, I was shocked, but I thought that's how it goes, so I shouldn't be bothered by this kind of behavior.
I remember seeing relatives who will arrive in our family reunion with a brand new car, or a new phone, or a new fancy bag, and when we affirm them about it, they'll respond with, "ay utang yan, five years to pay."
It's comfortable, convenient and the same mindset I had which lead me to be buried in credit card debt. It grew because I couldn't pay what I owed, so the interest rate devoured me up until it just became humongous big. It's like one day I woke up, and there was a monster in front of me.
As I look back at it, everything started with my belief system about money; it's about how I viewed money and my financial blueprint which determined my big and small decisions when it came to spending, saving and earning.
I used to spend everything and save whatever was left which ended up to be nothing.
My old mindset was simple: "Okay lang maubos ang pera because God will provide." I was even telling people that it was positive thinking, that they should stop worrying about money because if you have faith in God, you know that He will provide for you. This mindset also created a ceiling in my financial life, and I couldn't increase my earning and savings more than 20,000php because everything will go to waste, and every 29th of the month I would be stressed out because my ATM doesn't have money again.
I was like Juan Tamad who was waiting for money to come pouring in my life which you know never happened. I wasn't trusting in God, because if I believed God, I would've worked hard and prayed for Him instead to lead me to the right opportunities that would increase my financial capacity.
I wrote
"How Underdogs Can Become Overcomers"
with that wound in my heart, that I was tired of being a loser who would always hit a dead-end wall in life. I journeyed, pushed forward and overcame my financial debts, and started living an abundant life.
As we focus on overcoming your financial stress, we have to start redesigning your financial blueprint, and this new design will then repurpose your economic foundations and help you live a debt-free and abundant life.
My financial blueprint and money mindset have now evolved, and it goes like this: "God provides for me, and it's my mission to multiply his blessings."
The best change that happened to me is living a life knowing that I have a tremendously generous God who wants to bless me, and it's my job to grow the seed of blessings that he has poured in my life.
I'm not doing anything new or grandiose, but as a Catholic, I'm pursuing Christian financial stewardship, and that's what I'm going to teach you. According to St. Peter in 1 Peter 4:10,
"As each one has received a gift, use it to serve one another as good stewards of God's varied grace."
What this verse describes is that all of are also responsible for taking care of our finances is just the same as taking care of your family, friends, health and other essential things.
You can't tear down your old mindset in a snap, because it has been ingrained in your brain and habits for so long, my suggestion is to transform it, improve it and evolve it. For me, I've always believed that God will provide, and instead of allowing my finances to go down to zero, I just changed it to "it's my job to multiply his blessings." Which is more positive and has changed my entire being and has affected my family and the people I work with.
Starting now, take your first step to financial abundance, with all your energy and might decide to grow your mindset, and your possibilities will increase as well.
This course is worth 59,000php but for today, we're offering this online course at only 1,495.00php.
The expansion of your financial capacity starts with your mindset, and then strategic steps that will get you there which are all in this online course.
After this course, you'll learn how to be:

Find ways to earn extra money
Restore what financial problems have taken away from you
Establish a strong financial fortress
Experience freedom from financial stress
Your Instructor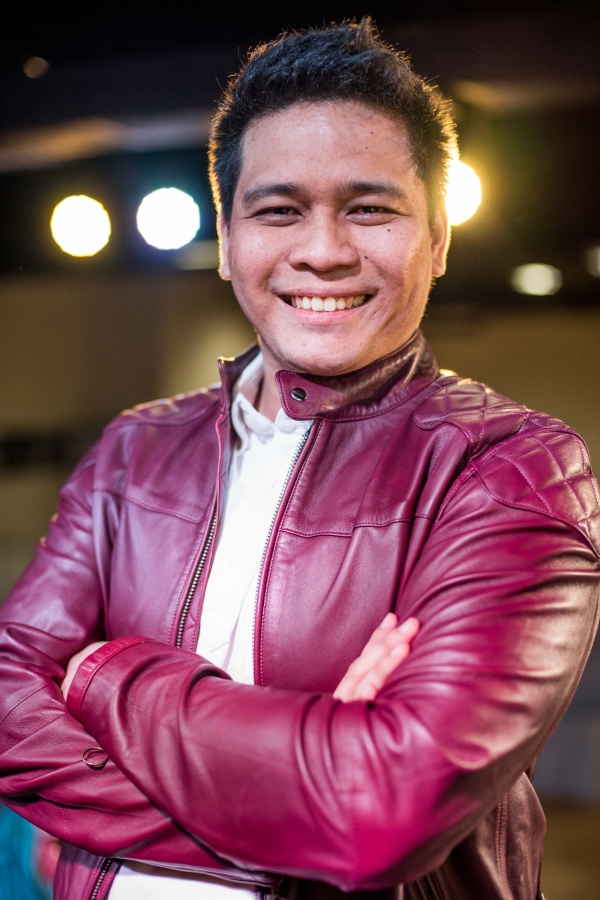 JPaul Hernandez helps people win. He is the founder of Overcomer Academy. He is also the President of Alpha Logistics and Trading Corp.
He is an international speaker and best-selling author of How Underdogs Can Become Overcomers, How To Overcome Financial Stress and A Young Man's Manual To a Successful Life.
He specializes in Motivation, NLP, and Leadership. He is also a Catholic lay preacher with Bro. Bo Sanchez for The Feast Greenhills and The Feast Ortigas-Galleria.
JPaul is a certified (NLP) Neuro-Linguistic Programming Practitioner by the American Union of NLP. He has a bachelor's degree in Behavioral Sciences major in Organizational and Social Systems Development from De La Salle University - Manila.
Visit his website at www.jpaulhernandez.com, and his weekly videos at bit.ly/JPaulVlogs.
Course Curriculum
Money Mindset
Available in days
days after you enroll
Grow your financial Capacity
Available in days
days after you enroll
Frequently Asked Questions
When does the course start and finish?
After enrolling, it will be available to you immediately
How long do I have access to the course?
How does lifetime access sound? After enrolling, you have unlimited access to this course for as long as you like - across any and all devices you own.
What if I am unhappy with the course?
We would never want you to be unhappy! If you are unsatisfied with your purchase, contact us in the first 30 days and we will give you a full refund.
Congratulations!
You are one step to becoming financially free.
You are not alone, I'll be with you the whole way.
The best is yet to come,
JPaul Hernandez